WHY CHOOSE US
There is one simple answer to that: Basically our Coaches get results.

All of our Coaches have extensive business experience at senior level, are ICF accredited and are NLP Qualified.
We believe in trust and transparency, all of our coaches have come to us through training via our sister company NLP school and have both Coach Specific Training and are NLP Certified.




BOOK SESSION
Working with the right coach is statistically proven to boost revenues.
We only represent coaches who have trained with us through our sister company nlp school. That way we can guarantee the quality of the coaching.
We have been training coaches for 18 years and supplying coaching to both corporations and individuals for 16 years. We offer a professional service from start to finish.
THE COACHING CONSULTANCY
We are a specialist provider of coaching. All our coaches have significant high-level experience within industry, along with coach-specific training as well as being vetted and trained by us in NLP (Neuro Linguistic Programming) and Coaching through our sister company nlp school.
Business Coaching
From our offices in London, we offer coaching services across Europe.
We supply business coaching packages for specific job functions; these packages are then tailored within the sessions to fit the individual. This bespoke "training" produces greater productivity, giving our clients a competitive edge.
Individual Coaching
We supply coaches for individual coaching on a variety of issues, just get in touch to book a free chemistry session.
more
Coaching Packages
To get a measurable return on investment, it is important to set clear outcomes for business coaching. We offer executive coaching packages aimed at strengthening specific areas; you know what you have come for and what you are getting.
ALL PACKAGES
Coaching Consultancy Founder Robbie Steinhouse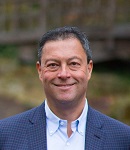 Robbie's background in sales, computer programming and as an entrepreneur gives him a combination of skills which he utilises as an executive coach. He started his career working for companies ranging from NCR, Mitsubishi and Deutsche Bank before founding the property and insurance company Gray's Inn Estates. Robbie and his management team successfully negotiated the sale of Grays Inn Estates in 2018. He is also a published author, his latest book Mindful Business Leadership is available to buy now.
❝ It's nice to work with a qualified coach who has gone through a similar journey. ❞
Co-Author of 'The Beermat Entrepreneur'
❝ Coaching gave me the distance to focus on the crucial aspects of my career advancement. ❞
Sports Personal Trainer
❝ I have become 30% more productive as a result of coaching, and I now feel more prepared, reflective and thoughtful.  I now appreciate the benefits of advanced planning, rather than just letting the urgent take over, and this has made a huge difference both at work and outside. ❞
Director, Telecoms Company